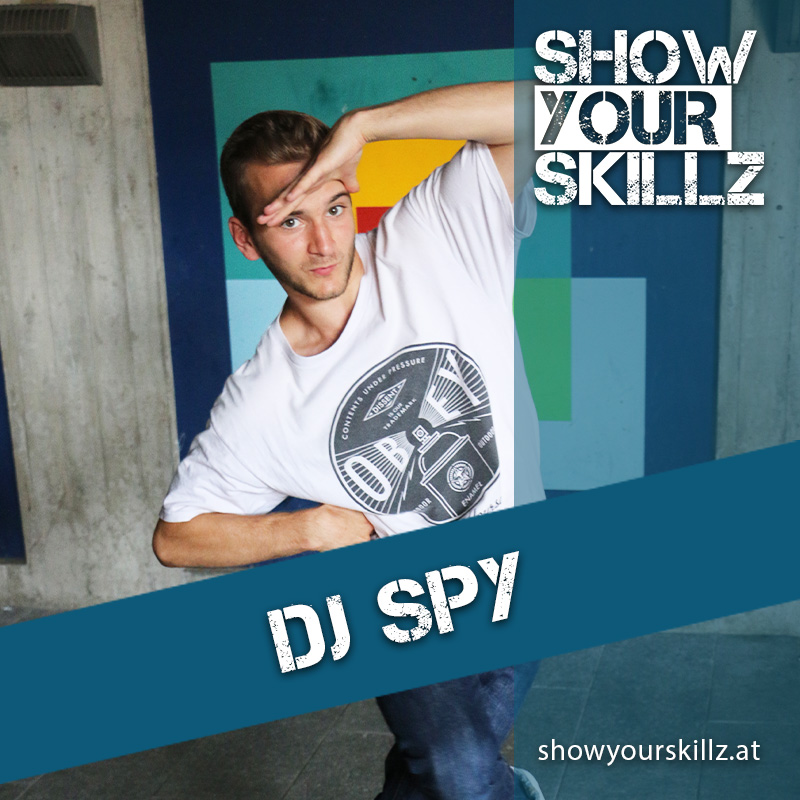 At the age of 18, Fabio Lazzarato immersed into the dance world. He trained and grew up at the Lordz Dance Academy in Wetzikon and learned from the best of the scene. Breakdance is his passion, but he dances diverse other styles like House or Hip-hop freestyle. Since 2016 he has been working as a freelance dancer and has been involved in various sports and theatre projects. He also teaches at various dance schools in the Zurich area, organizes sports camps and leads workshops throughout Switzerland.
He got his artist name «Spy» from his friends who made fun of his dance style.
"For me, dancing is an expression of joy, through movement to music. This is what I would like to pass on in particular."
Music has always been an important part of his life, however, when Fabio first came into contact with DJ-ing it was clear that this would be a part of his life. Today he is on the road with his funky breaks and house tracks and plays at various parties and breaking battles. Together with his friend, he founded the label Mixlabor in 2022.